Do you know how various colors can put impact on your living?
Color plays a very important role in human lives. If you notice very closely then you will find that the color of clothes that you wear or even the color of pen that you use may have impact on your life. So, imagine, how much impact you must have in your life due to the color of walls that your house have? People who believe in science like vastu and Feng Shui often abide by the guidance of color that has been specified for their house. This helps not only to make the house look beautiful and lively, but also it is said that it brings in positivity and has a lot of impacts on you and your family members.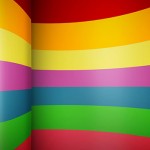 White for purity
White is always known for purity and peace. Also as per interior decorators if you have a small area, then you should color the walls with white because it makes the area look spacious. The color white if is applied on the walls of drawing room; it reflects very positive vibes that is very much required for a place that welcomes people inside the house.
Red for energy
Red is normally avoided by very people but the fact is that this particular shade can add on energy and enthusiasm to your personality. Mainly red can be used in the walls of the kitchen, or a room where you work out or perform activities such as dance or sports. Also if seen from the interior decorating point of view, if you paint the entrance wall of your house with the color red, then it reflects a beautiful shade in dim light during the nights.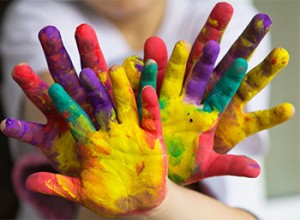 Blue for calm
Have you ever noticed that the blue sea is absolutely calm and quite at its depth? This is the reason blue is connected with calmness. Add this color to your bedroom, or study room, and you will feel the calm and sober environment that is required. You can also use this color also in your bathroom or in the places like dining area and others.
Yellow for joy
If you do not wish to use the color white and at the same time you want your room to look spacious, then yellow is the next color that you can use. Yellow connects you to joy and hence this can be the perfect color to use in your kid's room. Also if you want to paint the wall of your kid's room with some designs, then you can keep yellow as the base color.
Green for freshness
Green is a color that brings in freshness and calm and hence you can use this color in any of your rooms from kitchen to drawing room to bedroom and even bathrooms. Also this color comes in variety of shades that can make your walls look classy and trendy.
Apart from these colors there are many more others colors that can adore your walls with impacts on your personality. For example, the color orange can invoke vibrancy in you and purple is for elegance and cheerfulness.
Vasavi Builders are offering flats for sale in Electronic city Phase 1, with your choice of colors. You can choose your favorite color for your flat walls.