Follow these important vastu tips to get a peaceful and comfortable living at your new house
You must have noticed that houses constructed today are much different in comparison to the houses that were made before. Today maximum houses and apartments are constructed based on modular specifications. Variety of designs, patterns and color combinations are there now to make your house not only a perfect place for shelter but also to make it reflect your personality.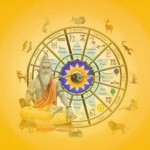 It is said that buildings are converted into houses only when it has positivity and comfort in it. This is the reason many people believe in the term vastu while constructing their houses.
Vastu is an ancient science that is based on the five elements of nature and it provides a proper guidance about how a house should be constructed so that you can stay with peace and comfort.
Though there are a number of guidance tips from vastu, but some of the important ones can be illustrated here.
The Living Room
When you enter your house, the living room welcomes you. This is the place where you welcome your guests and this is the entry of your house. According to vastu, your living room should be in square or rectangular in size and it should face the direction north. You should have bright lights arranged in the living room especially in the corners and your south wall should have pictures of some bright subjects. Also your living room should have images of your happy family.
The Kitchen
The Kitchen is the most important place of the house. This is the place from where you get energy that is food so that you can keep going the whole day. Make sure that the kitchen is not constructed over or below toilets or bedrooms. The kitchen should face south-east direction and its doors should not open to the dining area of the house. You can color the kitchen walls with colors like orange, red or brown and try to avoid installing any kind of mirror in it. Install sink in the corner and never arrange shelves above the gas oven. This is both a tip from vastu and general precaution.
The Dining Area
As mentioned before, your kitchen door should not open at the dining area. Keep dining tables in the dining area that are either square or rectangular shape. Color the walls of your dining area with light shades complementing your living room walls. Keep the lights of this area a bit sober and avoid installing very bright lightings.
The Bedroom
When you get tired and need some rest, you approach towards the bedroom. So, it is very important to take care about the designing of your bedroom also so that you get proper rest and comfort. It advisable from the vastu point of view, that you should color the walls of your bedroom in light shades such as pink.
Apart from these points there are also some small points that are followed by people such as celebrating a ritual known as 'Griha Pravesh' before entering the newly constructed house and many others.
Vasavi Builders is one of the prominent builders in Bengaluru, constructing apartments with full Vastu. If you are looking for Vastu flats in Electronic city Phase 1, contact Vasavi Builders.